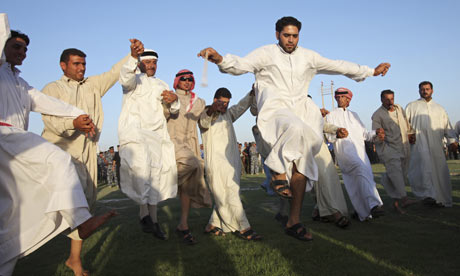 BAGHDAD — A convoy of the Iraqi Army's Romanian-built tanks stretches out along the road to the Baghdad airport, ready to roll should the June 30 festivities — billed as a new Iraqi independence day — not go entirely as planned.
On Abu Nuwas street near the river, members of the Iraqi Communist Party are cheerfully putting up banners on a wire fence celebrating the "Day of National Sovereignty" — Iraq's newest national holiday.
There is no shortage of symbolism in Tuesday's date — the deadline in the U.S.-Iraqi security agreement for the withdrawal of American combat forces from the cities. U.S. and Iraqi officials are milking it for all that it's worth.
"We are on the threshold of a new phase," Prime Minister Nouri al-Maliki said this week.
It's a turnaround for the U.S., which long insisted on a conditions-based withdrawal of its forces rather than a deadline. Top military commanders now say those conditions have been met — that Iraqi security forces are more competent than they were a year ago, and that the military surge which helped dramatically cut attacks in Baghdad has laid the groundwork for sustained security.